Mile High Shooting Accessories
is owned and Operated by Randy and Diann Pennington; they
have over 30 years in the Retail Shooting and Shooting Sports
Industry. Mile High Shooting Accessories is also certified as a
Women's Business Enterprise (WBE). Randy Pennington and
Ray Stafford owned Mile High Shooting Park for 20 years.
Randy is a Disabled Veteran who served in Vietnam
and has a strong compassion for
our military personnel.
Mile High Shooting Accessories provides quality products and
equipment for Long Range shooters of every discipline. We
only sell products we believe in and use in the field. Great
customer service and satisfaction is a way of life at Mile High
Shooting. We follow that time-honored tradition of treating our
customers like we want to be treated.
Mission
Our Mission is to provide our customers with the highest quality
products, exemplary customer service and product knowledge.
We strive to become your one stop shop for all your shooting needs.
Company Overview
We are your one stop shop for all your shooting needs. From
Tactical to Precision Components, we carry a huge section
of the most highly desired products.
Accuracy International Distributor
The World's Best Sniper Rifle
We have grown to become one of the Largest Accuracy
International Distributors in the World. We are a full-line
stocking distributor for Accuracy International with a full
inventory of Rifles, Accessories & The Accuracy International
Chassis system. The Worlds Finest Sniper Rifle System!
Accuracy International currently holds the World Record
for the Longest Sniper Shot by CoH. Craig Harrison. @2475M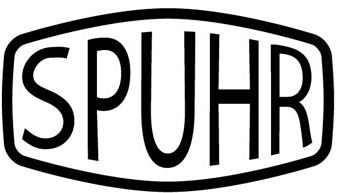 Spuhr U.S. Distributor
Optical Mounts
We are a US Distributor for Spuhr Mounts and maintain a
large Inventory ready for your purchase. Spuhr is a leader
in the Industry for producing an innovative mounting
solutions system. They have taken the scope mount from
just being a way of attaching the scope to a firearm and
transformed it into to a platform system for which the
mounting of optics and other accessories such as back-up
sights, NV, lasers and cosine indicators becomes painless.